Fred Wilchek, guitarist, has been performing and teaching in the Washington DC area for over thirty years. He moved to the area in 1969 to study classical guitar with John Marlow at The American University (AU) . After graduating from AU, he became an instructor of guitar at the Virginia Commonwealth University in Richmond, Virginia. Fred continued his guitar studies at the Peabody Conservatory where he received his Master's Degree in 1979.
In addition to his professional music endeavors, Fred volunteers his time and musical skills each month to participate as a regular member of Profusion, the Inwood Coffeehouse band. Thank you, Fred.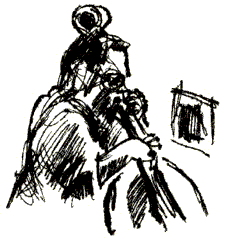 Washington DC Jazz bassist, guitarist, and composer Joshua Bayer has performed at venues such as The Kennedy Center for the Performing Arts, The Detroit Opera House, Blues Alley, The Harlem Renaissance Festival, The World Jazz festival, The Phillips Collection, The Contemporary Theater Festival, The One Step Down, New York Museum Of Modern Art, National Public Radio, and Philadelphia's Chris's Jazz Café. Besides being featured on BET On Jazz and performing original new jazz with the Joshua Bayer Quartet, Josh has played with jazz artists Neal Creque, Dick Lurie, Ron Holloway, Marty Nau, The Walter Bell Latin Jazz Unit, The Federal Jazz Commision, and Chris Vadala.
A teacher and clinician, Josh serves on the faculties of the Washington Conservatory of Music, American University, and the Peabody Institute of Music at Johns Hopkins Elderhostel as well as presenting the performance/lecture series JazzBuffet. For more on Joshua Bayer including CD's, MP3 music clips and photos, check out Josh's homepage at www.joshuabayer.com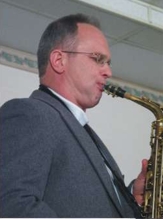 Marty Nau is a highly active and sought after jazz alto saxophone player in the Washington DC Area. Starting on the clarinet when he was in the sixth grade, Marty soon gravitated towards the saxophone in the ninth grade, playing in both the junior high and senior high school jazz bands. Upon graduating from high school Marty enlisted in the Navy Music Program. After coming to the Washington DC area in 1980, he played with such big bands as the "Blues Alley Big Band", Bill Potts Big Band Guy Lombardo, and others. He has performed with the National Symphony and Richmond Symphony and has backed up such performers as Dizzy Gillespie, Eddie Daniels, Stanley Turrentine, Joe Williams, Rosemary Clooney, Ethel Ennis, Nancy Wilson, Maureen McGovern, Snooky Young, and many others. Check out Marty's homepage at www.MartyNau.com