Friday, February 13, 2015• Doors Open 7:30 PM
---

It's Mardi Gras Party Time !
Rita Clarke - vocals, guitar
Richard Clarke - percussion
Lesley Choy - accordion
Steven Choy - guitar, banjo, harmonica
A traditional musical journey through the Heartland of America's Roots Music...
Come along and join Rita Clarke and the Naturals as they travel America's musical landscape and recreate songs by some of America's best loved song writers while including a few songs of their own creation. This unique blend of musical styles includes New Orleans dance favorites, bayou ballads, roots folk standards and original compositions that will keep your feet tapping. Soulful singer and entertainer Rita Clarke is joined on stage by her performing partner of 25 years, "RC" Clarke, who holds down the rhythm and percussion section and the talented musical couple, Steve and Lesley Choy. Steve's expressive guitar and banjo playing are all about musicality and is the perfect complement to his wife's dynamic and soulful accordion playing. Together Rita and the Naturals are a rare blend of roots music that truly does deliver entertainment for the Heart and Soul. Laissez les bon ton roulet!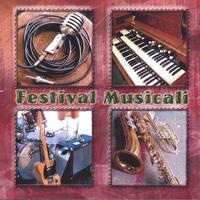 For more about Rita Clarke and the Naturals including CD information and musical excerpts, click on an album.
---
| Season11PhotoCollage | Season9PhotoCollage | Season12PhotoCollage |
| Photo/Media Archive From Past Shows | FacebookPhotos |
| Location and Directions | Inwood House Home Page |